Services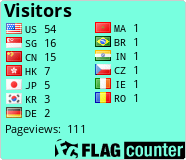 Welcome to Ufnasoft - Software & Website Development Services
Customized Website Development
We develop Desktop, iPhone/Smartphone, and Tablet applications to suit our customers' need, it may be a CMS, CRM, E-Commerce, or integration of Third Party APIs in your software. For our development we use C, C++, PHP, and ColdFusion with MySQL, and Oracle databases.
WordPress
We install and customize Wordpress Themes according to customers needs. WordPress is a web-based software for simple websites, to blogs, to complex portals and enterprise websites.
Simplicity makes it possible for you to get online and get publishing, quickly
Flexibility with WordPress, you can create any type of website you want: a personal blog or website, a photo blog, a business website, a professional portfolio etc. You can make your website presentable with themes, and extend it with plugins.
Easy to publish; manage user roles, content, authors, contributors, media etc.
Every piece of WordPress generated code is in full compliance with the standards set by the W3C
Easy Theme Management
With plugins you can add presentable galleries, social networking, forums, social media widgets, spam protection, calendars, fine-tune controls for search engine optimization, and forms
Built-in Comments feature
Great choice for Search Engine Optimization
WordPress is available in more than 70 languages
WordPress has always been easy to install and upgrade
WordPress is licensed under the GPL which was created to protect your freedoms
Supportive community
PrestaShop
We install PrestaShop for our customers. PrestaShop is web-based software for Catalog Management and E-commerce with huge list of industry partners. PrestaShop has following features:
Whether the shop has one product or thousands, this incredible administrative interface can manage the most complex inventory easily with one-click updates. Import and export quickly, set attributes, sort products, bulk discounts, and much more
Inventory management with easily make changes to product attributes with one click of a button or change products individually.
Product Export to eBay and more; creating a new sales channel by placing products on third party product listings such as, eBay, Amazon, Google Shopping
You can choose number of products per page
Cross selling is offering a customer products or services related to each other by bundling items on one page, you offer more options for customers.
Selling downloadable products such as software, music, pictures, movies, or T.V. shows
Easily organize your categories, products, and attributes
Comparing products, options, and features side by side removes the guess work away from the customer
Layered navigation organizes categories and products on every page of your e-commerce site so that customers do not need to click the back button in their browser
Advanced stock management
Integration
We integrate Google APIs, Amazon APIs, and other Third Party APIs in your website. We also integrate PayPal payment processing services.
Databases
We use MySQL and Oracle for databases. We design database according to customer's requirement. Database may vary from simple to very complex. We also write stored procedures, functions and triggers in PL/SQL where database engine has to do lot to work to get maximum performance of the database engine.
Social Media Services
We can help you spread your word around the globe via social media i.e. Google+, Twitter, and Facebook or whichever platform you want to integrate with.